The classics, reimagined
Welcome to Susie Babington Florist...
... where floral artistry meets luxury. We take pride in delivering exquisite blooms, curated with precision and care, to elevate your special moments, whether it be for a wedding, event or a gift.
As a premier florist in North Hampshire and Berkshire, we craft arrangements that captivate the senses, infusing elegance into every petal.
Discover our stunning collection and experience the epitome of floral sophistication brought right to your doorstep.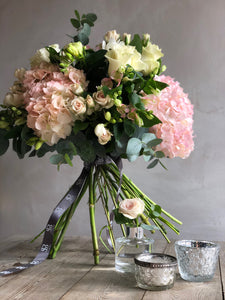 Testimonials
The flowers were wonderful and we were all thrilled.

Sarah
Our wedding flowers were even more fabulous than we expected!

Georgina
BEYOND amazing and admired by everyone!

Lucinda